Welcome to Science Supply Australia
*** IMPORTANT NOTICE FOR CUSTOMERS ***
Due to transport cost changes, the surcharge for interstate shipments
containing Dangerous Goods will increase to $25.00 + GST (up from
the previous $20 + GST) as of January 1st, 2024.
(click on this link for full information pdf)
2023 Digital Education Catalogue OUT NOW!


Contact us for your digital link today
sales@ssapl.com.au




Require a new Lab Coat and Safety Glasses for

the new school year?


Lab Coat & Saftey Glasses Bundle @ $31.90 inc. GST

Small | Med | Large | X-Large
**Attention to SSA customers in the Melbourne metropolitan area**
For many years, the main transport company that SSA used for deliveries within the Melbourne metro
area did not charge any additional fees for deliveries containing dangerous goods (DG's).
Following the company's sale however, the new owners have applied a dangerous goods surcharge
fee of $10.00 + GST for all deliveries containing DG's.
Unfortunately, this means that from the 1st June, 2022 all deliveries within the Melbourne metropolitan
area that contain DG chemicals will attract the $10.00 + GST DG surcharge.
Some smaller volumes of single DG's can be shipped without attracting the charge but it depends on
the class and UN number of the chemical involved.
Please contact us by phone or email (sales@ssapl.com.au) if you have any queries or concerns.
IMPORTANT NOTE
Science Supply Australia is a wholesale supplier and does not have a physical 'shop' for walk-in or retail orders.
Orders must to be placed in advance for collection from our Mitcham warehouse.
Please phone or email your order requirements to us so we can assist you and we will contact you to let you know when your order is ready to be collected.
Online orders will be contacted to advise when pick ups are ready for collection.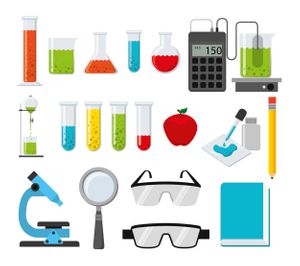 Our Products
Quality Products at affordable Prices! At Science Supply Australia we pride ourselves in sourcing quality products at prices that are not going to blow the budget. We understand our customer requirements as we have been servicing the Scientific Education and Industrial market for over 29 years! Make us your number 1 choice for Glassware, Chemicals, Balances, Consumables, Plasticware, Safety & Storage equipment and much much more. Can't find what you are looking for on our site? Send us an email to sales@ssapl.com.au and we will do our best to try and source your product. Contact us to receive an INDUSTRY, EDUCATION, PRIMARY & SPORTS CATALOGUE Read More...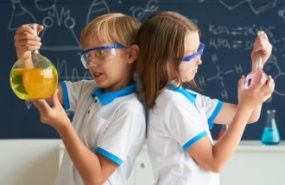 Our Philosophy
Australian Owned and Managed Family business since 1986.
Our team are dedicated to assist you with all of your laboratory/school needs. With years of combined experience within the Scientific industry, we are ready to offer solutions to meet your requirements.
Our Core Values: People - Enthusiastic, hard working with positive attitudes. Dedication- committed to going that "Extra Mile" for our clients. Honesty- always truthful and candid in deliverance Respect- communicate in a positive manner and Innovation- contribute new ideas to enhance business activity.
Our Company News / Blog
6th June 2022
Congratulations John! Celebrating 50 years in the Science Industry - what a huge milestone!

Our 1300 numbers are no longer active. Please call our office number 03 9873 2588 or email us at sales@ssapl.com.au

16th August 2016
Pick-up by non-account customers (public/retail) is possible by prior arrangement only. Customers wishing to pick-up an order must order & pay for their order BEFORE calling in to pick-up. Please call us for more details.

23rd June 2015
To all our customers & suppliers - our old "PO Box 465" is being retired! Please update your records to our street address.

Introducing SSA Sports
Look out for our new SSA Sports catalogue. Michael Cardamone can assist you with all of your Sporting equipment and Sports apparel big or small. Let us assist you with your School Sporting needs,